Heritage Days: October 4 - 8, 2021
Heritage Days is a week-long event at Mayo Clinic locations in Arizona, Florida and Minnesota, as well as Mayo Clinic Health System. Its mission is to thank employees and volunteers for their service to patients, and to present Mayo Clinic values and history as an inspiration for our work today.
In alignment with Mayo Clinic's COVID-19 policies, most Heritage Days activities in 2021 are not open to the public. However, you may want to take advantage of these opportunities.
Enjoy two new new Heritage Films:
"Lighting the Flame: The Origins of Mayo Clinic Health System -- Franciscan Healthcare."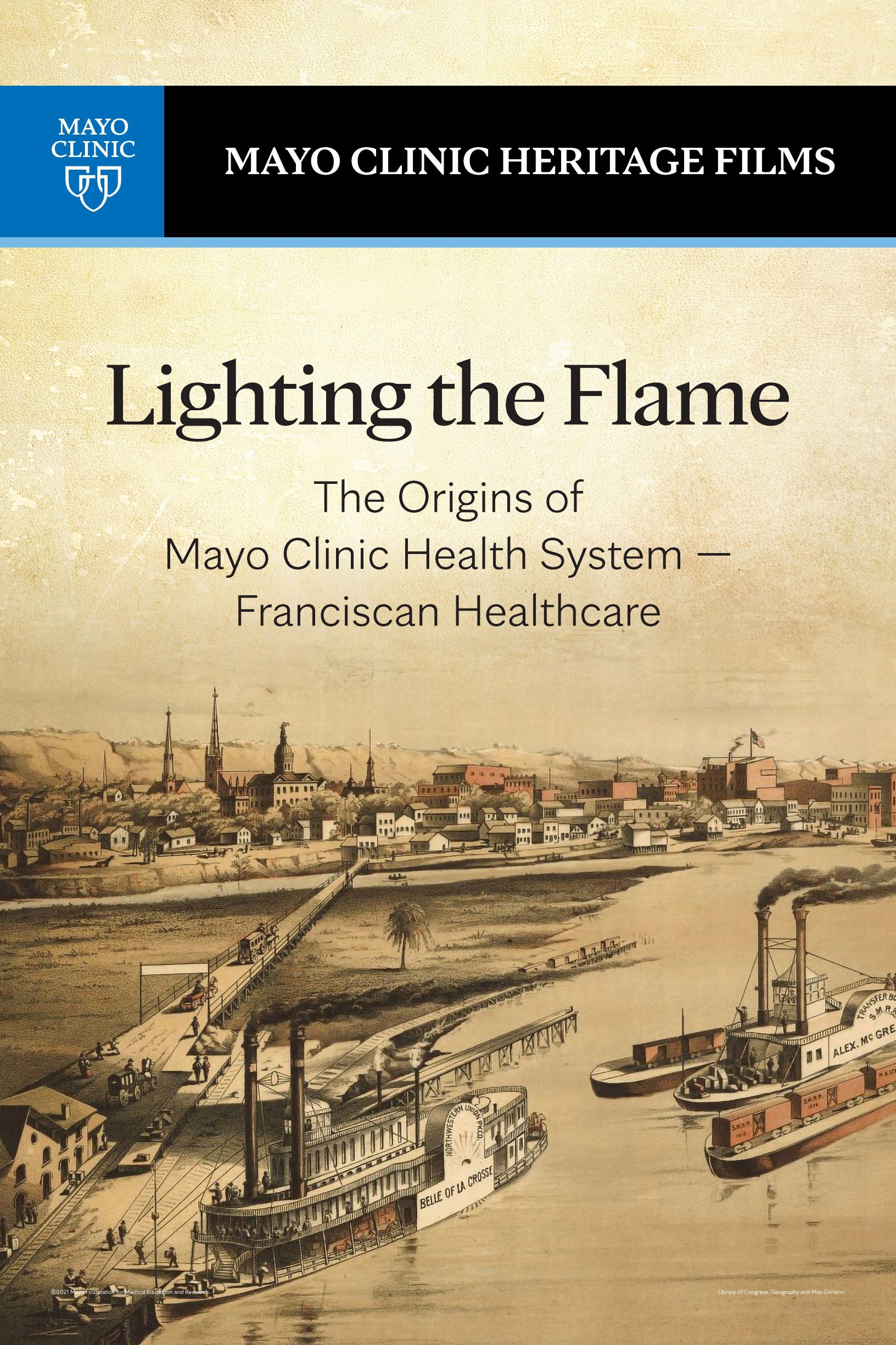 The story of the founding of two highly respected institutions in La Crosse, Wisconsin - St. Francis Hospital and the Skemp Clinic - and how they joined with Mayo Clinit to carry their tradition of skilled, compassionate care into the 21st century.
---
"A Reputation for Caring: How Mayo Clinic Became Known in the World" (photo to come)
Dr. Will and Dr. Charlie Mayo welcomed the opportunity to serve patients from around the world while seeking to protect their name from "quacks and fakers" who sought to exploit it. This film shows how Mayo has often been in the headlines for important medical discoveries -- and also has popped up in movies, TV shows and social media in a unique blending of fact, fiction and fun. A preview will be available soon. The full film will be available for viewing online beginning October 4.
In Rochester:
Mayo Clinic carillonneur Austin Ferguson will perform noon-hour carillon concerts daily during Heritage Days. One of the best places to listen is Annenberg Plaza, betwen the Mayo Building to the west and the Plummer and Siebens Buildings to the east. Austin has selected a different theme each day:

Monday - A Carillonneur's Monday
Tuesday - A Bronze Menagerie
Wednesday - Carillon Pops
Thursday - Shall We Dance?
Friday - Disney Classics