Books & Films
Whether you prefer "Lights! Camera! Action!" on the screen or a good read in a comfortable chair, we have products for you -- bringing the stories of Mayo Clinic to life.
Mayo is a not-for-profit organization. Proceeds from the sale of these items support our mission of excellence in patient care, education and research. Thank you!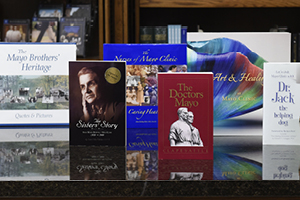 From biographies and quotations to milestone events, these books provide an informative, inspirational look at the history of Mayo Clinic.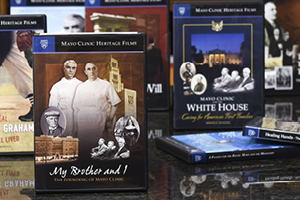 With generous support from our benefactors, we produce this award-winning series of documentary films and dramatizations. They highlight key events, people and themes in Mayo's history.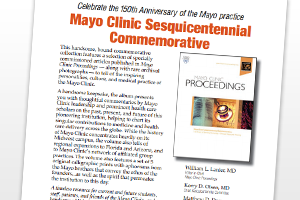 Mayo's highly respected medical journal, Mayo Clinic Proceedings, produced a special edition during the Sesquicentennial year, 2014.