Mayo Clinic Flower of Hope™
Honoring Service to Humanity through the Beauty of Nature
At Mayo Clinic, we understand that enjoyment of nature can play a key role in the healing process. The Mayo brothers, Dr. Will and Dr. Charlie, grew up in the agricultural community of Rochester, Minn., and planned extensive gardens and greenhouses when they designed their homes in the early 1900s. Today, landscaping is a prominent feature at each Mayo Clinic location.
To recognize the Mayo Clinic Sesquicentennial in 2014, we looked for a flower that would grow at each Mayo site – Minnesota, Arizona and Florida, as well as the Mayo Clinic Health System campuses in Minnesota, Iowa and Wisconsin. Result: the Mayo Clinic Flower of Hope™. This brilliant yellow flower, a newly developed hybrid coreopsis, expresses the spirit of hope and healing which, in turn, supports our primary value, "The needs of the patient come first."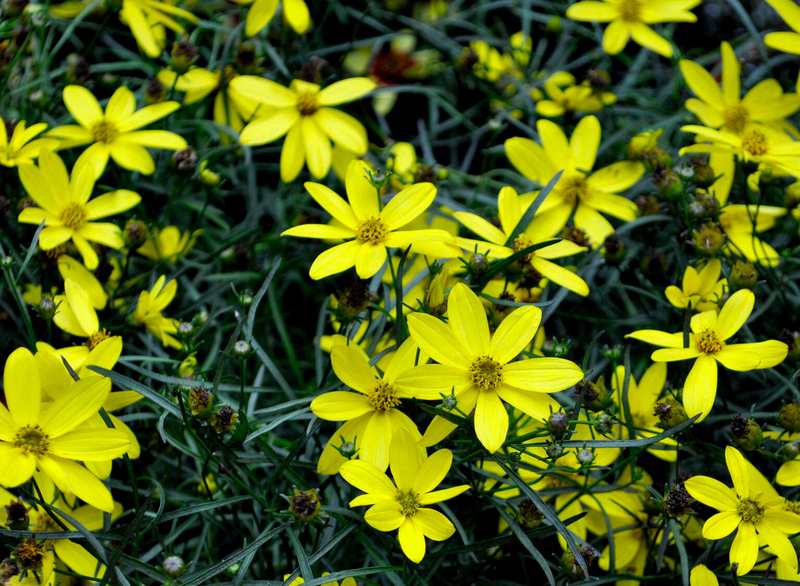 This brilliant yellow coreopsis grows in every climate where Mayo Clinic is located.
A perennial in warmer climates and an annual in cooler areas, the Mayo Clinic Flower of Hope™will bloom from late spring through fall. Plant in well-drained soil with full sunlight. Height: 18-24 inches. Spread: 18 inches. Moderate to low water requirements. To refresh blooming, remove spent flowers or shear to half height. Hardy zones 5-9.
Please contact your local nursery or garden center to find out how you can purchase the Mayo Clinic Flower of Hope™ for use in your landscaping or gardens.
Please note:  The Mayo Clinic Flower of Hope™ is an honorific title and we are proud to feature this flowering plant in landscaping throughout our locations.  Mayo Clinic receives no proceeds from flower sales.