In 1919, the Mayo brothers and their wives signed a document that changed medical history.
Dr. Will and Dr. Charlie were surgeons, scientists and humanitarians. They did not inherit or marry into wealth, but through creativity and hard work, they founded an entirely new way to practice medicine – and became among the most successful doctors in America.
What began as a family practice with their father became a limited partnership with an expanding group of physicians who shared their commitment to excellence in patient care, education and research through teamwork.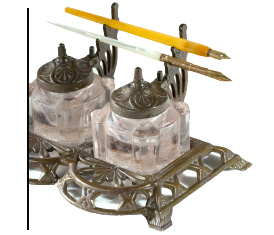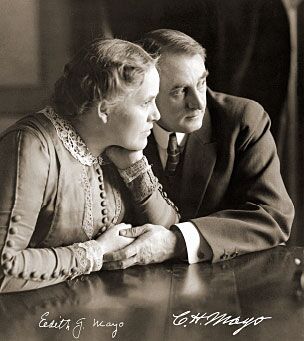 By the time they reached their mid-50s, Dr. Will and Dr. Charlie decided that the best way to secure the future of Mayo Clinic was to give it away. In doing so, they were inspired by the ideals of their parents and the example of the Sisters of St. Francis.
On October 8, 1919, the brothers and their wives signed a Deed of Gift, donating the assets of Mayo Clinic and the majority of their life savings to establish a not-for-profit organization. This gift would be worth more than $100 million today. The family's inkwell is a symbol of that historic step.
Far more than a legal document, the Deed of Gift is an expression of the Mayo family values. It states: "The ultimate success of the Clinic, past, present and future, must be measured by its contributions to the good of mankind."