Mortgage for a Microscope
Dr. W.W. and Louise Mayo were so dedicated to serving patients that they mortgaged their home to buy a microscope.
Dr. Mayo was committed to the highest standards of medicine. Born in England, he was mentored by John Dalton, the famous scientist who discovered the atomic theory of matter. Dalton inspired the young Mayo with a love of the scientific method.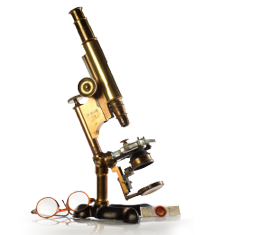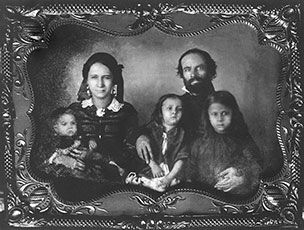 After immigrating to America, William Worrall Mayo earned two medical degrees when most physicians had no formal medical education. His first degree was from the Indiana Medical College in La Porte. A modest institution by most standards, it nevertheless had a microscope as part of the medical curriculum 20 years before Harvard.
After opening a practice in Rochester, Minnesota, in 1864, Dr. Mayo made frequent trips to the East Coast to visit leading hospitals for information that he could adapt on the frontier. When he returned home from one such trip, he announced to his family that he had seen a new microscope that would be ideal for his patients, but it was very expensive.  "The only way we can buy this new microscope is to mortgage our house," he said.
Louise Mayo was her husband's partner in every sense of the term. Self-taught in botany, the source of many 19th century medications, she often looked after his patients when he was out of town. Possessed of more financial acumen than Dr. Mayo, she made sure his bills were paid on time. It was Mrs. Mayo who gave the blessing to his idea: "Well, William, if you could do better by the people with this microscope and you really think we need it, we'll do it."
In this instance and many others, the dedication and sacrifices of their parents made a lasting impression on young Will and Charlie.  As Dr. Charlie later said, "The biggest thing Will and I ever did was to pick the father and mother we had."