History of Medicine Society
Lecture Series
This scholarly program presents lectures on diverse topics by experts in the history of medicine. Lectures are free and open to Mayo Clinic employees and students, patients, visitors and the public.
---
Rochester Stories: Origins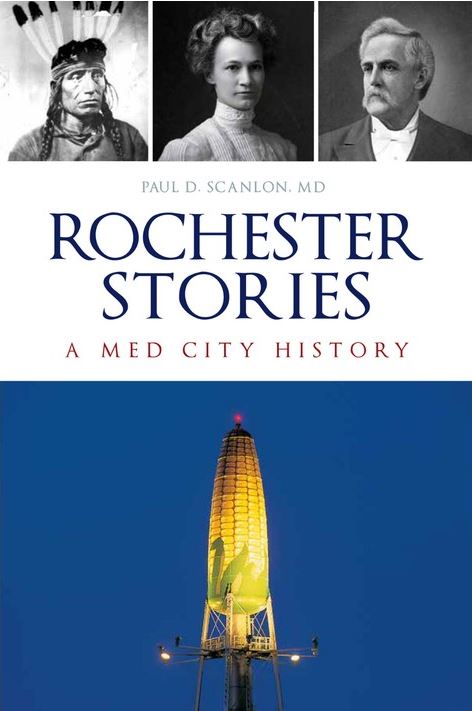 Presenter: Paul D. Scanlon, M.D.
Emeritus Professor of Medicine
Pulmonary and Critical Care Medicine
Mayo Clinic, Rochester, MN
Date: Monday, February 21, 2022

Time: 6:00 p.m. CT
Why was the world-famous Mayo Clinic built in Rochester, a small city in the Upper Midwest? What is the origin or the name Zumbro? What happened to the local indigenous people? Why are there so many geese in Rochester? These and many other questions are commonly asked by visitors to Rochester as well as residents of Rochester. Rochester Stories: A Med City History is an attempt by one long-term Rochester resident to answer these questions in a readily readable, entertaining and memorable format.
Dr. Paul Scanlon is Emeritus Professor of Medicine, having served on the faculty for 35 years. He retired in November 2019 from the Division of Pulmonary and Critical Care Medicine. Dr. Scanlon also served as Medical Director of the Mayo Clinic Pulmonary Function Laboratory, the Pulmonary Clinical Research Unit and the Dolores Jean Lavins Center for Humanities in Medicine.
He is a native of Rochester, MN, and is actively engaged in the community. Dr. Scanlon has served as President of Rochester Public Schools Board of Directors, President of Rochester Montessori School Board of Directors, President of the Rochester Art Center Board, Vice-President of the Rochester Civic Music Board, and President of the Rochester Park Board.

This lecture presentation will be delivered via Zoom.
Please click the link below to join the webinar:
https://mc-meet.zoom.us/j/92937067239?pwd=RXdSUTJMTGtJNWl3OU16ckZOcVBSQT09
Webinar ID: 929 3706 7239
Passcode: 494674
---
Future Presentations
Additional lectures are tentatively planned for the rest of 2022. Details will be shared at a later date.
For more information contact brown.emily@mayo.edu
Phone: 507.266.7425
Check back for updates and more information.