History of Medicine Society
This scholarly program presents lectures on diverse topics by experts in the history of medicine.
Lectures are free and open to all.

Enjoy a special program during Heritage Days on October 2!
Earl Wood: From Centrifuge to Bedside -- Investigating Human Physiology in Challenging Environments
Date:                   Monday, October 2, 2023
Location:            Phillips Hall
                              Siebens Building, first floor
                              Mayo Clinic in Rochester
Time:                   Lecture at 6:00 p.m. CT
                                  Light buffet at 5:30 p.m. CT   (RSVP required)
Presenters:        Jan Stepanek, M.D., M.P.H., F.A.S.M.A.
                                  E. Andrew Wood, M.S., P.T., C.B.E.S.

This event is free and open to Mayo Clinic staff, residents, students, patients, visitors and the community.             
Earl H. Wood was a physiologist, scientist and world-renowned researcher at Mayo Clinic for over 40 years. He is best known for his groundbreaking research on the human centrifuge and combat aircraft that allowed the G-suit to be used by pilots during World War II and into the jet and space age. This presentation will discuss Dr. Wood's background, the challenges faced with advancing aviation technology before and during World War II, and the post-war clinical benefits of the research that was conducted in the Mayo Clinic Aero Medical Laboratory. In addition, we will discuss Earl H. Wood the person: as a leader, mentor, innovator and coach.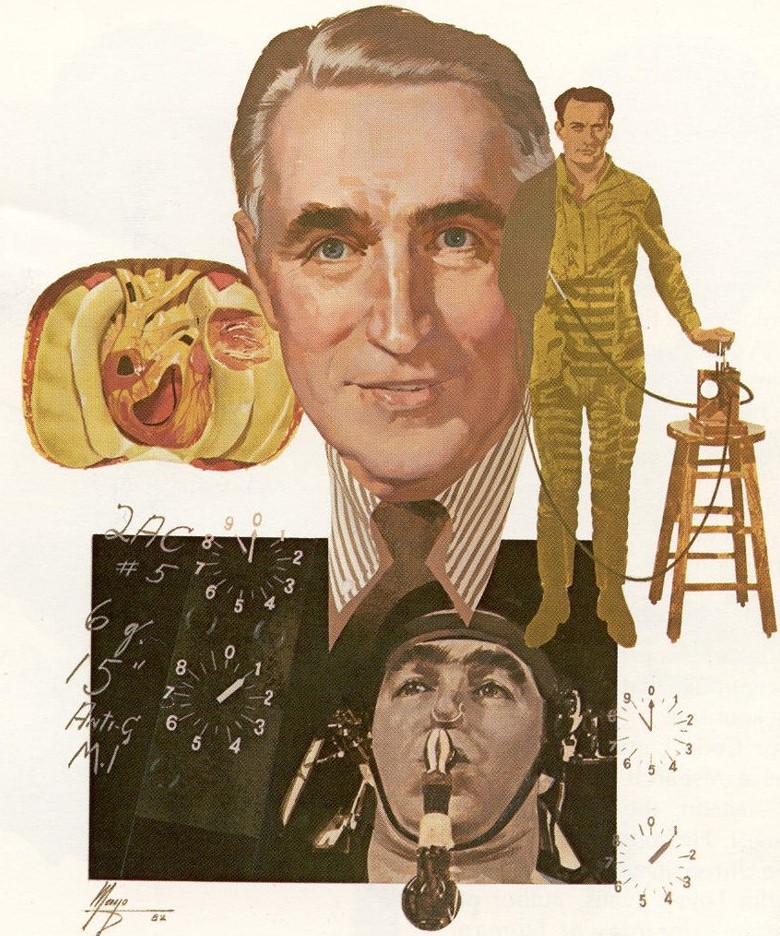 Check back for updates and more information about future presentations.