W. Bruce Fye History of Medicine Library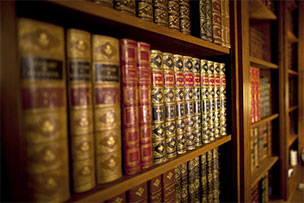 Location:
Plummer Building, 15th floor, Mayo Clinic, Rochester, Minn.

Available to:
Mayo Clinic employees; external researchers and scholars; visiting clinicians

Open:
9 am-1 pm Central Time, Monday-Friday; closed on holidays
Tours available by appointment only

Contact:
Call 507-284-3676 or email lane.hilary@mayo.edu
This specialized library, within the Plummer Library, houses important collections in the history of medicine and allied sciences. Several thousand volumes of rare medical classics (from 1479) and early journal literature (from 1665) comprise the core collection of primary literature on all aspects of medicine and allied fields. Early medical imprints (pre-1875) and more recently published histories, biographies, facsimiles and other support material comprise the remainder of the collection. Special strengths include anesthesiology, cardiology, dermatology, immunology, ophthalmology and neurology.
Non-book special collections include medical bookplates, Vanity Fair caricatures, Mayo Clinic related cartoons, medical philately and medical heraldry. Exhibits using titles from the W. Bruce Fye History of Medicine Library collection are curated once a year.
An approved request and scheduled appointment are required for researchers to use the collection. Staff services include research assistance, identification of historical works, reference verification and other literature research support.
Exhibit: Open Wide: A Brief History of Dentistry -
Selections from the W. Bruce Fye History of Medicine Library
The process of "scaling and scraping around the necks of the teeth" is mentioned in the Talmud. Long before the appearance of the Prophet, mouth care had been established as a national custom in Arab lands. The Buddhist Canon commands every monk to possess a dental fiber-pencil, and a whole chapter is devoted to that implement in the Visnusmriti. The legenday Yellow Emperor, Huang Ti, who enjoys a prominent place in Chinese medical history, wrote about whitening the teeth.
If you had a toothache in the Middle Ages, you would go to your barber. Extracting teeth was a normal and accepted part of a barber's work, as seen in this illustration.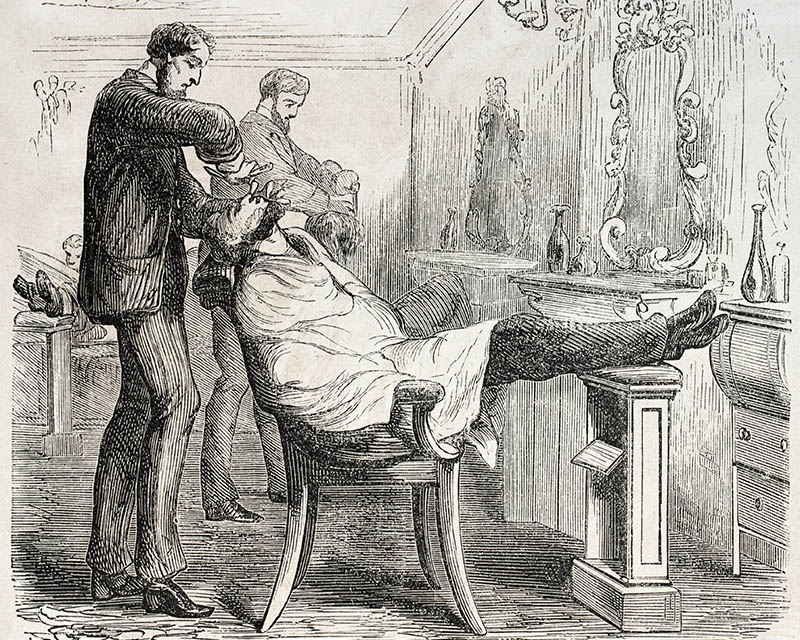 Caring for teeth has a long and storied history. This exhibit shows some of the rare books in the W. Bruce Fye History of Medicine collection dealing with this subject.

Exhibit curated by:
Hilary J. Lane, Instructor in History of Medicine
Coordinator, W. Bruce Fye History of Medicine Library
Viewing times: Monday through Friday
9 a.m. to 1 p.m.