Exhibit and dramatic production based on the new book
"Some of these stories have been waiting a hundred years to be told," says Virginia Wright-Peterson, author of "Women of Mayo Clinic: The Founding Generation" (Minnesota Historical Society Press, 2016).  Her research in the Mayo Clinic archive led to insights that give voice to women whose stories deserve to be celebrated — and a new perspective on the contributions of women throughout the early years of Mayo's history. 
Compelling display of photographs and narratives, accompanied by artifacts from the Mayo Clinic historical collection.
Mayo Clinic – Rochester Campus
Hage Atrium, subway level of the Siebens Building
Monday-Friday, 8 a.m.-5 p.m.
Free and open to the public
The exhibit is based on materials from "Women of Mayo Clinic: The Founding Generation" by Virginia Wright-Peterson, published by the Minnesota Historical Society Press, 2016, and used with permission.  It is made possible through the collaboration of:
W. Bruce Fye Center for the History of Medicine, Mayo Clinic
Dolores Jean Lavins Center for Humanities in Medicine, with generous support from the Jack Taylor Family Foundation in honor of Joseph M. Kiely, M.D.
Mayo Clinic Heritage Days, with generous support from John T. and Lillian G. Mathews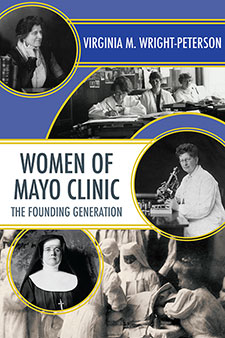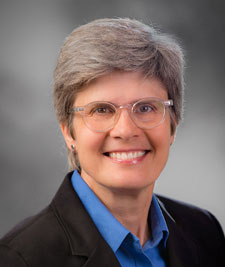 Get Your Copy of the Book
224 pages; illustrated with iconic black and white photos, some made publicly available for the first time, profiles of more than 40 women – physicians, nurses, administrators and allied health professionals – who played a vital role in the founding and growth of Mayo Clinic.  Purchase yours from:
Minnesota Historical Society Press: www.mnhspress.org
Mayo Clinic retail locations on each campus 
Virginia Wright-Peterson, Ph.D., is a native of Rochester, Minnesota.  She worked for 17 years as a Mayo Clinic administrator in Minnesota and Arizona, and earned the doctoral degree in English from the University of Nebraska-Lincoln.  She has taught college-level English and humanities for 13 years and currently serves on the writing faculty of the University of Minnesota Rochester.